Cuban actor William Levy has been chosen as one of the sexiest and more requested bachelors by People Magazine, in its Spanish edition. After having got a secondary role, he joined the staff of stars, impersonatiing "German", the star's best friend, in the TV soap opera "Olvidarte jamas", broadcasted by Venevision, at 1 p.m.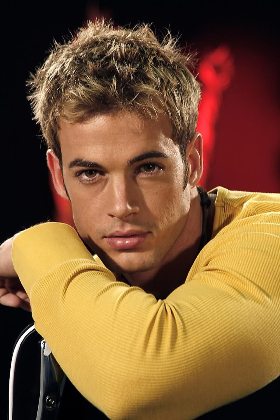 Once his first work in a dramatic broadcast was over, his physical appeal and his acting potential opened him the doors to another great opportunity in his career when he was casted for the soap opera "Mi vida eres tu" where he plays a rich and cocky high class young man.
Later on, his career starts taking the tracks he wishes the most. He then accepts a new challenge in the project "Acorralada", a drama by Venevision Productions, Miami, where he plays a starring role, closer to his utmost goal: get the leading role in a TV soap opera.
"I think that I am going to get it soon. I even received a proposition to have a leading role in Colombia, but I was already engaged with 'Acorralada'", he says while he gets his order in a Miami restaurant.
It's 1 o'clock in the afternoon in this American city. Before having his lunch, Levy faces the interview as a therapy. He laughs out loud at each question and at each answer. The actor, who came out of the reality show "Protagonistas de novela", warned me once he accepted to answer the questionary. "You are going to put me in some big trouble, but I am going to go to Venezuela to look for you, and I am going to... ", he added.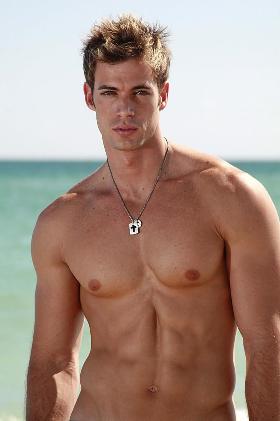 He said that this is the first time he is asked so many "hot" questions for the public to know, but he finally agreed to talk to Facetas about his intimate moments, and he revealed the words he likes his wife to tell him in bed.
"To answer your questions I have to be very careful in order not to affect other people or myself with what I am going to say".
- I like women to be coquettish, romantic, affectionate, women who engaged in a hot exchange of looks. I am seduced by a woman that acts naturally, who does not care to say what she feels, and who is happy when she is with me.

How much have you cried because of being in love?
-I do not know exactly how much, but I have certainly cried. But I never let the person know that I did it. I am too sentimental. She does not even imagine.